Newtown Kickboxing Classes
Take On Newtown's Most Exciting Workout With Our KickFit Kickboxing Classes
Are you bored with your current training routine? Looking for a workout that will keep you motivated and help you see results like never before? Then check out our BRAND NEW KickFit Kickboxing Classes at The Dojo Karate Training Center in Newtown.
We're offering men and women of all ages and ability levels the chance to take on a high-energy total body workout that is truly efficient and effective. Our adult-only Kickboxing Classes combine the best aspects of Kickboxing and Muay Thai, giving you the chance to get in great shape and learn effective self-defense skills.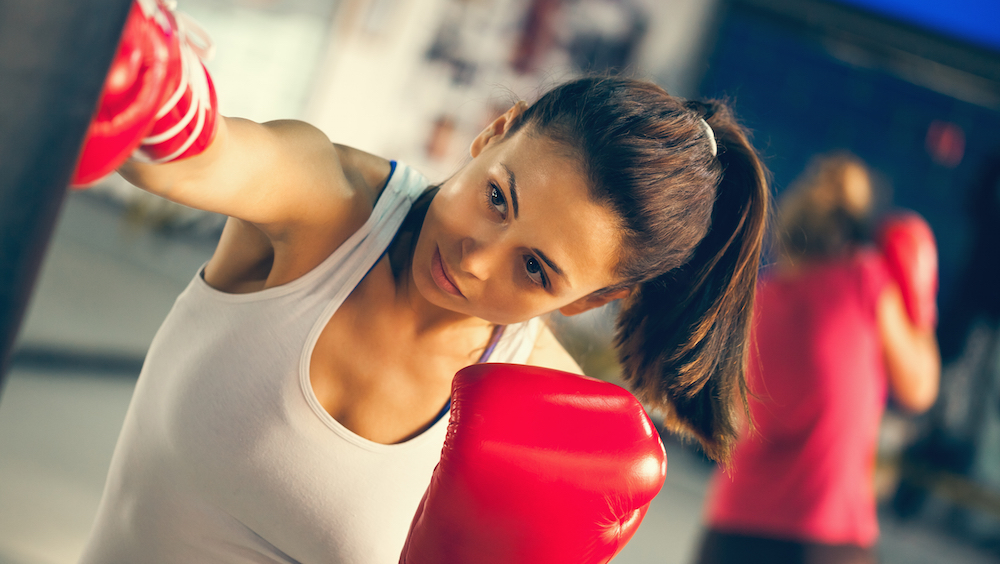 Combine Real World Self Defense And Total Body Fitness With Our Kickboxing Classes
Does your current training program keep your entire body in great shape while also helping you stay safe in real-world situations of violence? If the answer is no, then you need to join us at The Dojo Karate Training Center for the best Kickboxing Classes in Newtown.
KickFit surrounds you with a team of trained professionals, giving you access to a scalable workout with movements that fit your unique goals and skills.
You learn how to:
Punch and kick with power and speed
Move your entire body with more efficiency
Build a more stable core and toned muscles with repetition training
Boost your confidence with high-level self-defense skills and newfound total body strength
With Our Kickboxing Classes, You'll Join A Community Of Athletes
That's the best part about these awesome KickFit Kickboxing Classes. You'll never have to struggle for motivation again because these high-energy classes allow you to feed off the energy of everyone around you. You'll be supported and motivated by your classmates and your instructors each and every day.
And with this incredible support, you'll be better equipped to:
Make all of your fitness goals a reality
Push beyond your setbacks and celebrate your successes
Leave each and every class knowing you gave it your all
Join Us In Newtown Today For The Best Kickboxing Around
Don't miss out on the cutting-edge KickFit system right here in Newtown. We proud to train men and women of all experience levels and we can't wait for you to see how much you can gain from just a few classes.
To learn more about our Kickboxing Classes at The Dojo Karate Training Center or to get started today, all you have to do is fill out the short form on your screen now!