Newtown Fitness Bootcamps
Give It Your All During Our Fitness Bootcamps In Newtown
Fitness classes are great. They help you get fit and they can be a lot of fun. But aren't you interested in taking it the next level every once in a while?
Well, we've got exactly what you're looking for.
Our Fitness Bootcamps at The Dojo Karate Training Center offer you the chance to jump-start your training with an all-out total-body blitz.
These workouts are fast-paced, heart-racing, muscle-pumping events and they are helping Newtown see results like never before after just a few short weeks.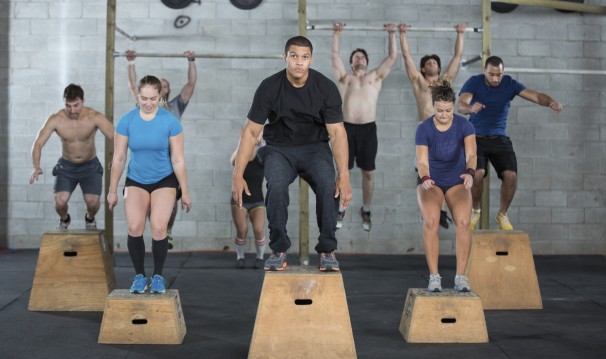 'Bootcamps Sound Intense. What If I Can't Handle It?'
Nonsense! Our Fitness Bootcamps are perfect for everyone!
At The Dojo Karate Center, our goal is to make our training accessible to everyone in Newtown by offering you scalable exercises and modifications throughout each and every workout. And our Fitness Bootcamps are no different.
Men and women of all ages and experience levels can jump-start their training with this incredible 3-week system and get started on the path to better health and fitness.
You'll enjoy:
Constant support and encouragement
Professional instruction through every movement
Motivation from your classmates and instructors
What Can You Expect During Our Bootcamps?
For starters, you can expect to have fun. You don't want to dread your workouts, do you? Our Bootcamps in Newtown are high-energy fun. But they also work!
We have put together an effective and efficient system of exercises that will help your entire body get
Stronger
Faster
More agile and explosive
And you'll walk away with confidence like never before!
Join Us Today For The Best Bootcamps In Newtown!
Kick your fitness training off today with our incredible Bootcamps in Newtown. We invite men and women of all ages who want to change the way they train to check us out today.
To get started, all you have to do is fill out the short form on your screen now. We'll be happy to answer all of your questions right away!