Newtown Adult Karate Classes
Beginner Adult Karate Classes Enrolling In July
Our Adult Karate class offers the same traditional training of Karate while also practicing self defense, traditional kata and all variety of striking skills. Our classes focus on overall health and well being, while teaching you how to defend yourself through our custom program. You will see an increase in coordination, flexibility, strength, and stamina, while decreasing stress and built up tension.
Whether this is your first step towards a black belt or returning from a long layoff, this is a great way to have fun and challenge yourself to be a better you. Adult Karate in Newtown offers every client a safe and friendly environment to ensure your success. They will teach your the proper and effective moves of self-defense with plenty of one-on-one attention when needed.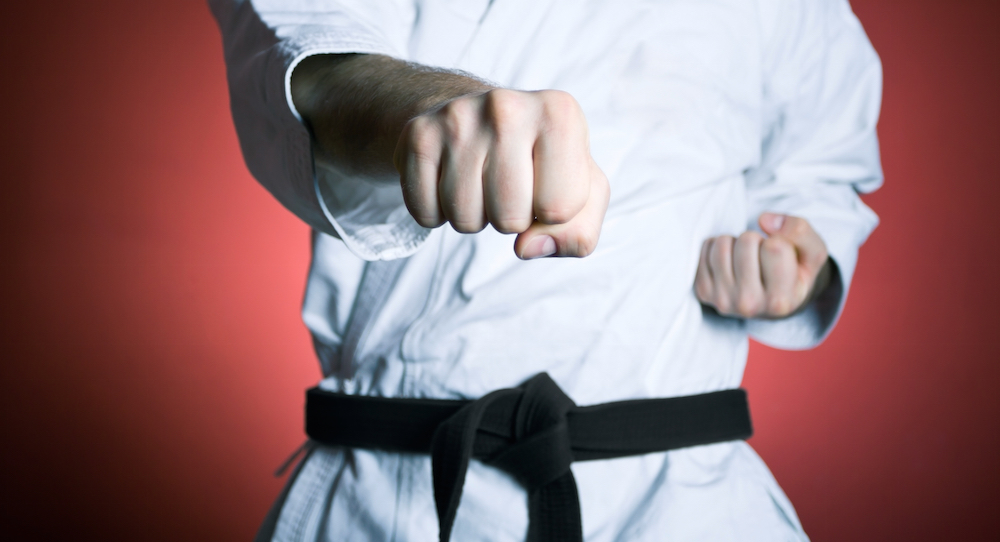 Get Fast Results For Your Body and Mind
At The Dojo Karate Training Center, we teach more than just kicking and punching; after just a few classes you will see dramatic physical and mental results! It's time to take your fitness goals to the next level, while also improving your mental well-being and health. Our Adult Karate classes often result in deep-rooted community with other peers in your class; so you receive accountability and motivation to keep you on track.
On top of amazing results, self-defense skill, and new friendships, you will receive even more added benefits. Below are just a few:
Increased self-confidence
Improved energy and focus throughout the day
Decrease in stress levels
Better sleep
And so much more!
Kickstart Your Healthy Lifestyle Today!
Signing up is the easy part! All you have to do is fill out the "Request More Information" form on the right side of this page, and we will take care of the rest! We look forward to meeting you!