Jared Dunn Kids Karate Instructor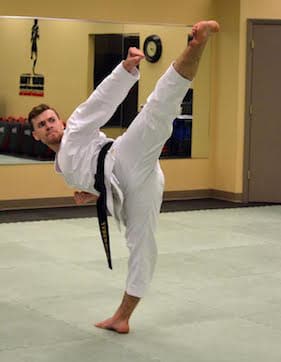 Jared Dunn
Jared Dunn is the General Manager and Master instructor at the DOJO Karate Training Center in Danbury Ct.
Master Jared is a 4th Degree Black Belt in Taekwondo, a 1st Degree Black Belt in Shotokan Karate and a 1st Degree Black Belt in Moo Duk Kwan. At age 22, he already has 19 years of Martial Arts Training and 7 years of teaching experience.
He is currently ranked #3 in the United States in the adult division by the North American Sport Karate Association. Master Jared has trained all over the world and competed in tournaments across the U.S. Additionally, Master Jared won a Junior Olympic Gold Medal, a Gold Medal at the Pan Am Games an at the the Good Will Games held in Jamaica.
Even though he is a fierce competitor and serious Martial Artist, Master Jared is equally dedicated to teaching and sharing his passion for Martial Arts to children and adults in his community.